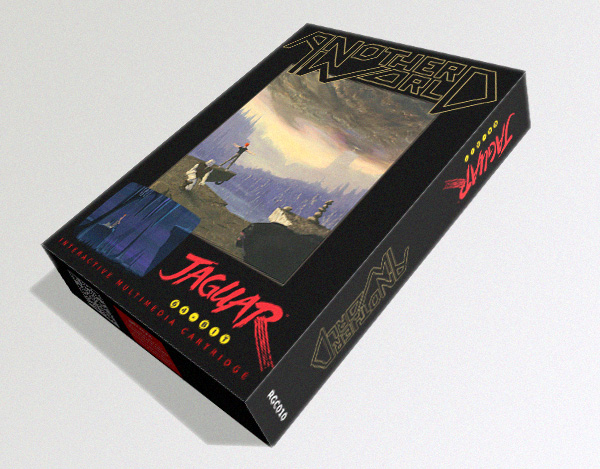 The
Retro-gaming Connexion
association and
Jagware
is proud to announce the upcoming release of the game
Another World
on Atari Jaguar console using
Jagtopus
TM
technology.
The game has been adapted by Sebastien Briais from
Removers
'group with the courtesy of
Eric Chahi
.
The
RGC
association is responsible for producing this game in the truest spirit of the games of the time: Cartridge with box and manual.
In order to fund the project through the various stages of manufacture the game is being offered by pre-order..
Each person who reserve a copy will receive a confirmation slip numbered by mail.
The price:
62 euros by Paypal (60 euros by check / IBAN payable to "Retro-gaming Connexion")
For when:
Output of Another World is scheduled for spring 2013.
How:
Contact the association by mail directly to RGC

Order:
More technicals informations, screenshots and video ingame:
Remover's AnotherWorld Page